- Mon Mar 01, 2021 1:16 am
#16919
Prize Schedule will be as follows:
Week 1 (1-6) Acacia Blossom & Amusing Amethyst
Week 2 (7-12) Arctic Brooks & Autumn Silas
Week 3 (13-18) Copper Miner & Daffodil Dilly
Week 4 (19-24) Lyrical Lapis & Phthalo
Week 5 (25-31) Rockin Rhodium & Slithering Serpentine

Main Prizes are Porkers (C) & Porky Friends
Door prizes are Piggy Chains & Piggy Hats

In addition to these prizes, catch the Pans on the streets to see if they are doing our mini street game.
They will flip a coin for you and if it lands on a smile, you win the main prize for March, " I Love Slithering!" bear.
If the coins lands on a frown, you win the door prize for March, "I won Slithering's Heart!".
Each month will be a different Brothers color!

Starting in March, the Pan kittens will be replaced with the Pan Puppets!
Attachments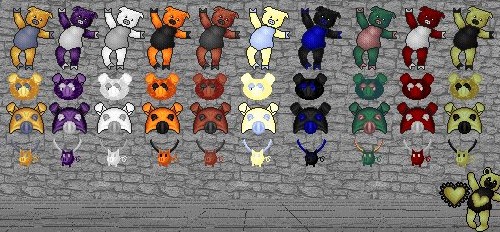 march pan prizes 2021.jpg (97.05 KiB) Viewed 198 times